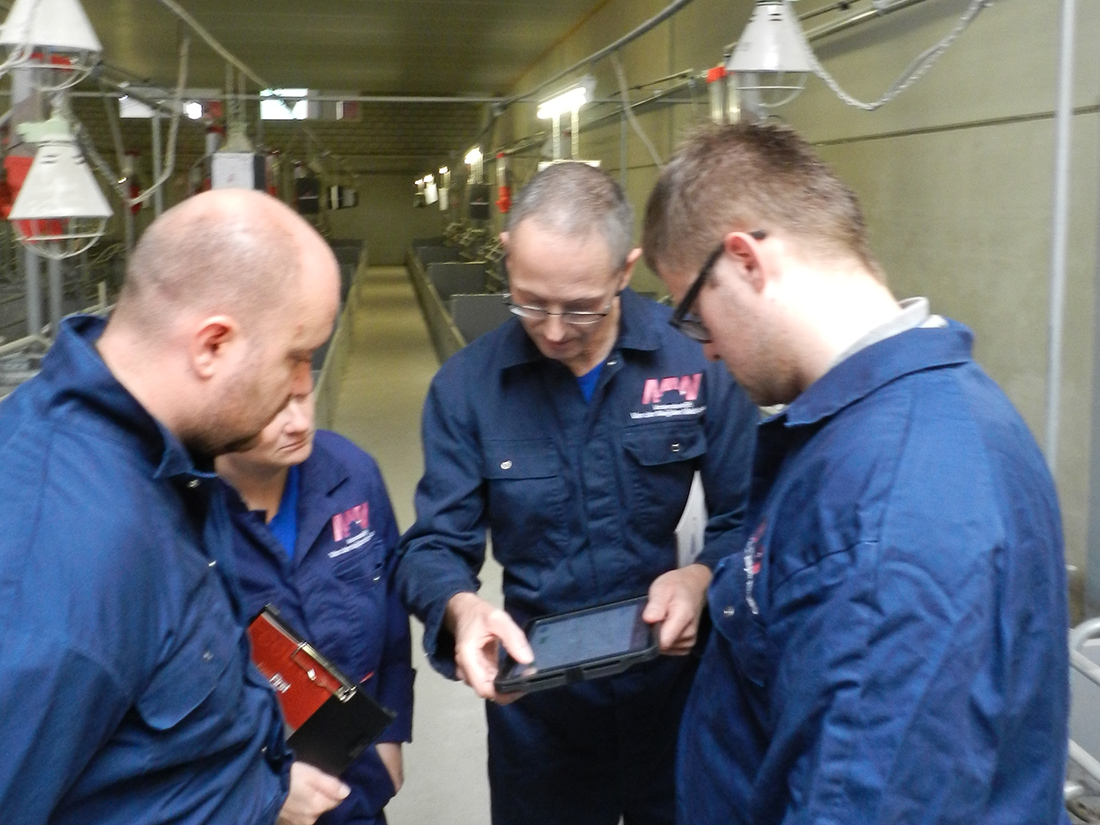 Program VON-Netherlands for 2 weeks training farmers and farm managers
Goal of the training:
Learning and experiencing how Dutch farms are managed and controlled to achieve good technical and economic results with a high work efficiency.  
During this course you will learn all the basic elements to get good technical and economical results. A part of the training will also be human resources management. How to manage a team. This course will also help you to make choices for your company.
After an introduction about pig farming in the Netherlands and the VON farm, we will discuss the following topics:
Heat detection and signals, insemination at right moment
Success factors off group housing in the gestation
Colostrum intake / Cross fostering
Reduce weight loss at weaning
Feeding strategies and condition score
Internal and external biosecurity
How to reduce antibiotic use
Monitoring health status
Why is batch management and data management important?
How to make a good batch, what do you need?
How do you get good data?
How to make a good team?
What is needed to improve farm efficiency.
What are important key performance?
How to get high economical results
Quarantine en Adaptation
Feeding strategies nursery
Different kinds of climate control, what are the key point in climate
On the latest day every one gives a short presentation what they learned and how they can implement this on their own farm.
In the end everyone will get a certificate.
Request quote