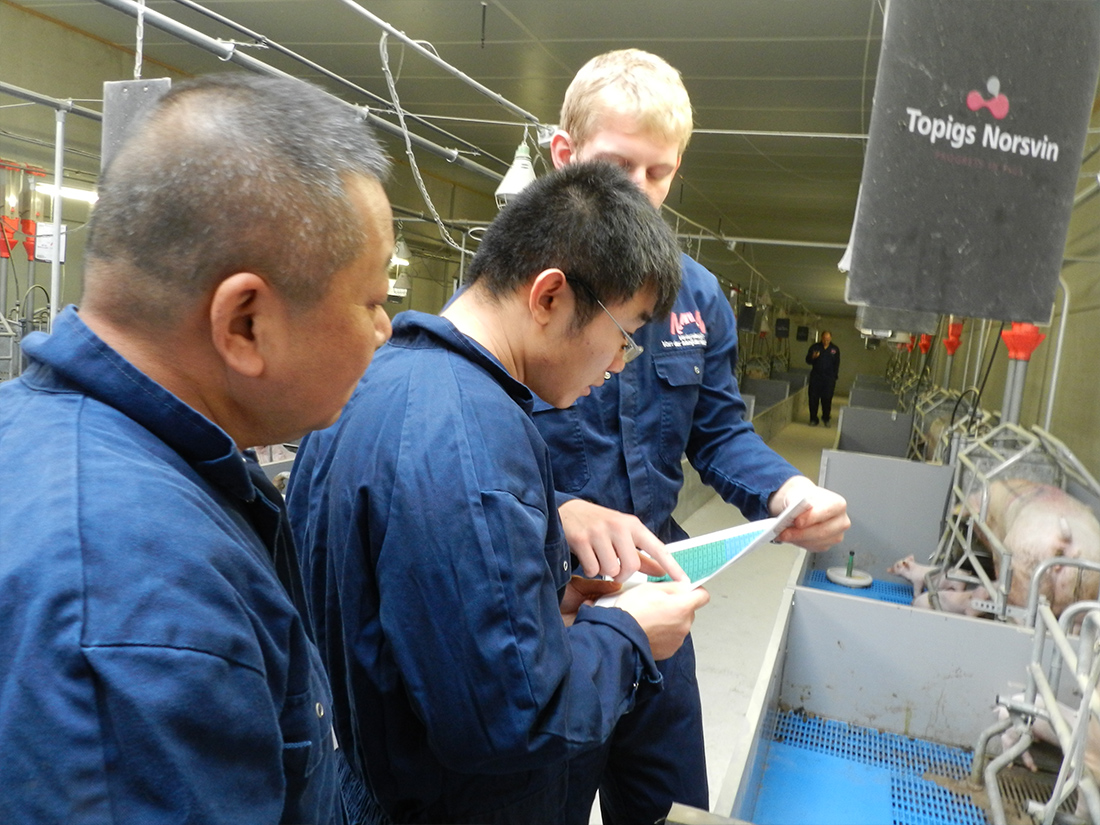 Gestation management
Days: 1.5
For who: strategic managers, pig farm managers, stockman workers
Subjects are the different housing systems, stable and dynamic groups. How to get the optimal climate in the stable during gestation. In the Netherlands we use the 4-day rule, at least 4 days after mating the sows in to the group. The ways to vaccinate the sows and the different options we use. Another thing what is common during the gestation period is the pregnant check. It's usual to check it at the 3-4 week period. These subject will be explained during this day-course. We spend also another half a day on a practical course for gestation. Subject are here, check the water supply, feeding the sows, pregnant check, measuring the crates etc.
Request quote