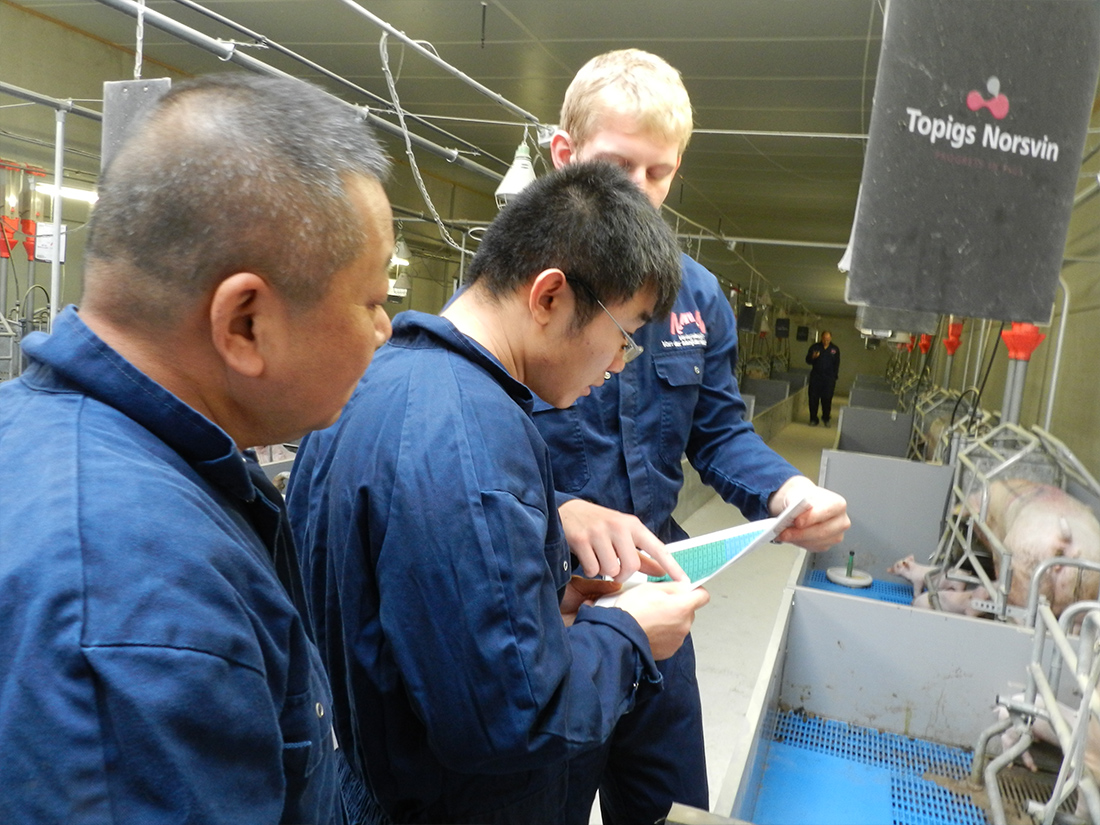 Finisher management
Days: 2
For who: strategic managers, pig farm managers, stockman workers
The theoretical day for the finisher stable at your farm. First of all preparation the stable for introduction of  new piglets. The different housing systems will be a part. A very high attention to the piglets is necessary, how to do that and what are point of attention. The use of vaccination and how can this reduce the use of antibiotics. And what kind of feed(s) do we use at what time. Diseases who are involved in this critical period and how to reduce it.
Visit another farm with a finisher stable and do practical test at this farm. Subjects are the start of introduction of the just piglets,  Measuring the pens, the water supply for the piglets, A useable protocol and cleaning the nursery room for the next upcoming finishers.
Request quote